How to join Pak Army after matric in 2023 (Complete Guide)
Last Updated on September 30, 2023
Are you willing to join the Pak Army after matric, first of all, I salute you for this desire!
Joining the Pakistan Army is a dream for many young individuals who are seeking a career in serving their country. If you have completed your Matriculation, you are eligible to apply for various positions in the Pakistan Army. The Pakistan Army is one of the largest standing armies in the world and offers numerous opportunities for individuals who want to serve their country.
We bring you a complete guide about how to join Pak army job, with steps and advice.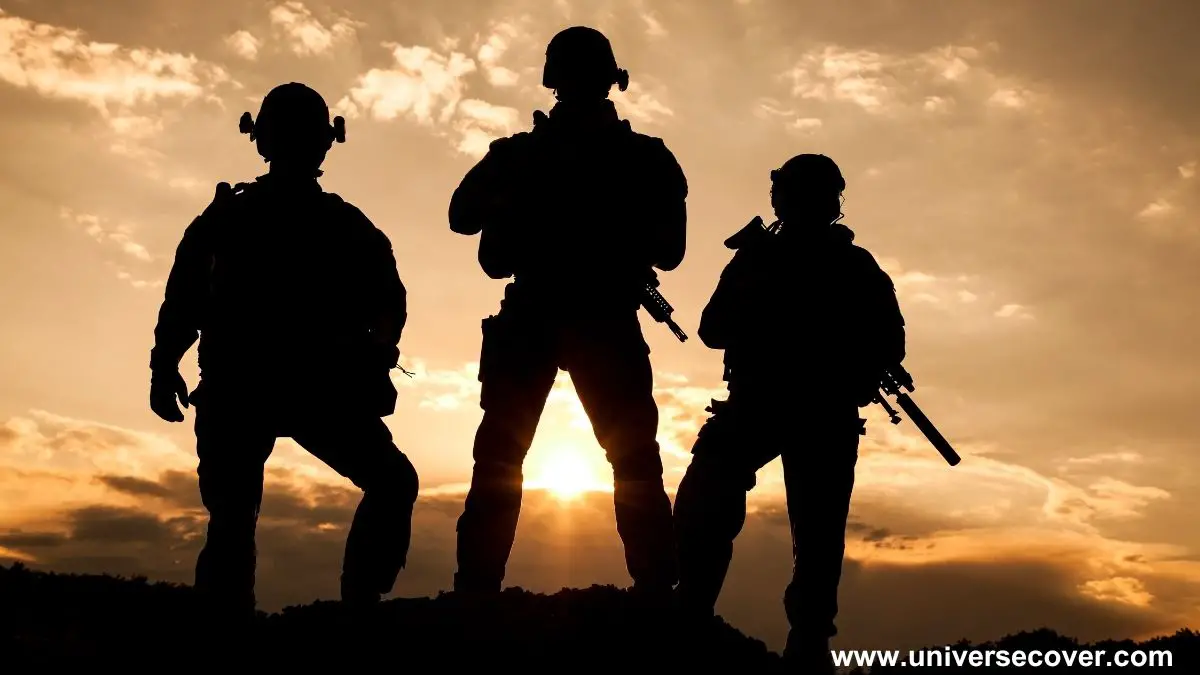 Who can join Pak Army (Pakistan military academy)?
Every Student after completing matric, inter, Graduation or Master joins and can be a part of the Pakistan armed forces And can protect the country. On this online registration site, you see when new jobs will come and keep studying the newspaper as well.
When someone is accepted into the Pakistan Army with the goal of becoming an army officer, they qualify for enrollment in a pma long course. These courses offer extensive training periods and education to prepare individuals for a successful career as an army officer.
What benefits of joining the Pakistan army?
Adopting the Pakistan army is a sign of good luck for any student. Every student in Pakistan wants to serve the country, so joining the army is a good decision because it helps in its development as well as in the development of the country. 
Pak army Provides the best facilities to army soldiers. They provide the best extensive training, and professional growth and enhance skills and knowledge as well. In addition, the Pak army as a career is very good for every student who serves their energy to increase the power and the security of his country. 
so, joining the Pakistani Army is a great career opportunity that provides numerous benefits to its personnel. Whether it's job security, professional growth, or the sense of pride and honor that comes with serving one's country, there are many reasons why joining the Pak Army is a wise choice.
What are the requirements to join Pak army?
FIRST REQUIREMENTS
Army Jobs set a limit of age. In this age limit you can Join pak army jobs.
Take the help for the following table :
| | |
| --- | --- |
| LEVEL       |   AGE |
| MATRIC | 17-22 years |
| INTER |    17-22 years |
| GRADUATE (2 Years) | 17-23 years   |
| GRADUATE (4 Years)   |   17-24 years |
| MASTER   |        28 |
SECOND REQUIREMENTS
The second requirement is what documents are necessary for you.
DOCUMENTS REQUIRED
All certificates with Result Card.

CNIC \ B Form and CNIC of your father.

Attested 4 Passport-size photos.

One photocopy of all documents.
Eligibility criteria
The Matriculation or Intermediate (FA or FSC) has the least required marks to join the Pakistan Army. Generally, candidates will have 60 % marks in their exams to be eligible for registration.
Can females join the Pakistan army as a soldier?
Yes, women can join the Pakistan Army as soldiers and they also provide lady cadet courses for females.
Women who want to join the Pakistan Army as soldiers must meet the standard of competence like men. They should be citizens of Pakistan, aged between 17 and 23, physically fit, and have good moral character. The process of selection of female soldiers includes medical exams, physical tests, and written tests.
Armed Forces Nursing Service:
Female candidates can join the Armed Forces Nursing Service (AFNS) as part of the Pakistan Army.

The Pak Army has a specific quota for female recruits to join the forces.

Any Pakistani female citizen who has completed Intermediate education can join the AFNS General Nursing department.

The AFNS provides an opportunity for women to serve their country and make a difference.

Joining the AFNS is a noble and challenging career choice for women in Pakistan.
Pak Army Civilian Jobs After Matric
In particular, individuals who have only completed their matriculation (10th grade) can still apply for a range of positions within the armed force, including those listed below.
Note: It is important to note that these positions are advertised randomly in newspapers, so it is crucial for job seekers to stay updated and informed in order to apply as soon as an opportunity arises.
Cook

Clerk

Army Mess In-Charge

Telephone Supervisor

Technician

Lineman

Draft Man

Driver

Fixer 
etc ( like teaching jobs )
1. Cook
The first option for matric-qualified individuals is the role of Cook. This position requires individuals to prepare and cook meals for soldiers, using ingredients and recipes as specified by the army selection. They must also ensure that food is cooked and stored properly and that the kitchen is kept clean and hygienic.
2. Clerk 
A Clerk is another position available to matric-qualified individuals. The role of a Clerk involves performing administrative tasks, such as data entry, filing, and record-keeping. They are also responsible for answering telephone calls and dealing with visitors.
3. Army Mess In-Charge
One of the entry-level positions available to matric-qualified individuals is the role of Army Mess In-Charge. This position is responsible for overseeing the operations of the army mess, including managing food supplies, supervising kitchen staff, and ensuring that meals are served to soldiers in a timely and efficient manner.
4. Telephone Supervisor
The Telephone Supervisor is responsible for overseeing the army's telephone operations, including managing and training telephone operators, maintaining telephone equipment, and ensuring that communication systems are functioning properly.
5. Technician
Technicians are responsible for maintaining and repairing army equipment and machineries, such as generators, vehicles, and communication systems. They must have technical knowledge and experience in electrical, mechanical, or electronic systems.
Pak army provides students with a technical cadet course as well.
6. Lineman 
Linemen are responsible for maintaining and repairing army electrical systems, such as power lines, generators, and transformers. They must have knowledge of electrical systems and be able to diagnose and repair problems quickly and efficiently.
7. Draft Man 
Draft Man is responsible for creating technical drawings and designs for the army, such as maps, plans, and blueprints. They must have knowledge of drafting techniques and be able to use drafting equipment effectively.
8. Driver
The role of Driver requires individuals to operate army vehicles, such as trucks, buses, and cars. They must have a valid driver's license, a good driving record, and the ability to operate vehicles safely and responsibly.
9. Fixer
Fixers are responsible for repairing and maintaining army equipment and machineries, such as vehicles, weapons, and communication systems. They must have technical knowledge and experience in repairing and maintaining mechanical systems.
Last Words
Every student should join the Pak Army because the Pakistan Army jobs are very famous for providing excellent training, and career development opportunities. Overall, joining the Pakistan Army is a great decision for those who want to serve their country, want to make their best career, and play their role in the future development of society and the country.