Top 25 Best Learning Apps For Adults in 2023
Last Updated on October 1, 2023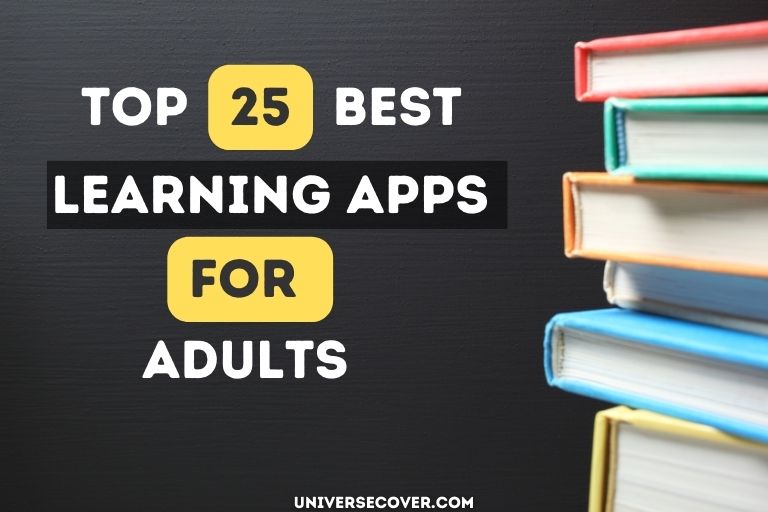 In the current world, we think learning has become more important than ever. Students want new technology or advance in a career, adults need effective and accessible learning tools. This is where the top 25 best learning apps for adults come in for both adults and students.
We provide the best-ever Learning apps for adults that are designed to provide easy and convenient access to learning resources.
These apps we'll cover the best learning skills and provide personalized learning experiences, adapting to the user's skill level and learning style.
Such a person keeps learning in life, and he never fails in life, because learning makes a person capable and a capable person succeeds in the world, that's why this learning app for adults is very good for you and easily gain all pieces of information in your mobile.
25 Best Learning Apps for Adults in 2023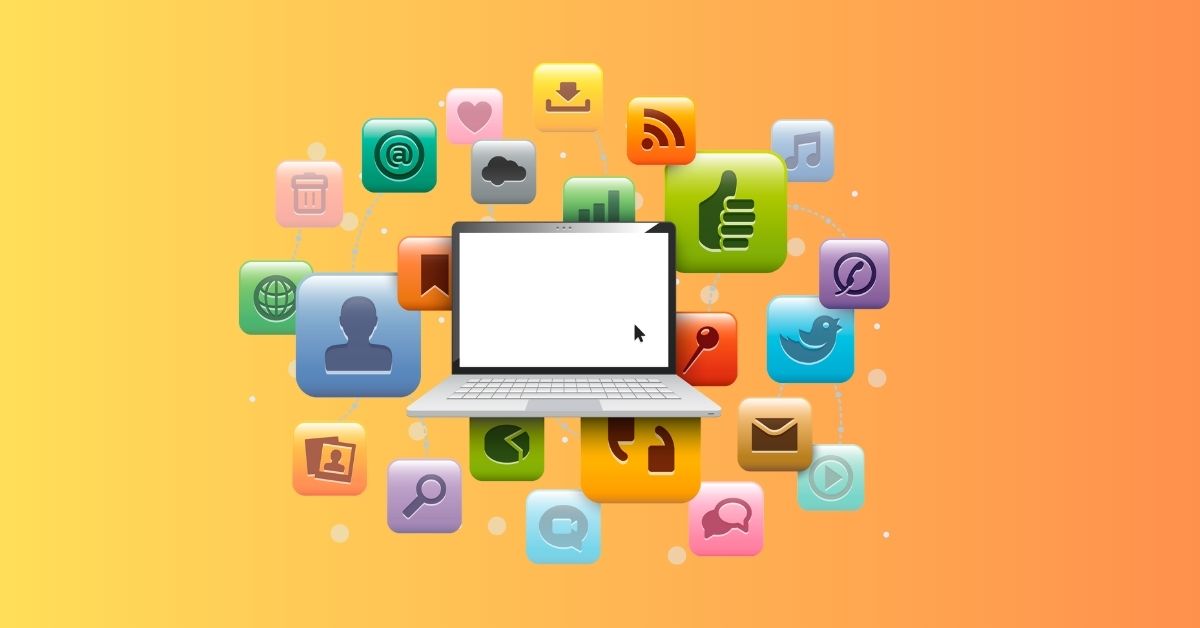 1. Duolingo
Duolingo is a very popular and best educational app for language learning. Most people have used it for learning different languages. Work really well in language learning and it is a very good education app for adults.
Many students all over the world have learned the English language, German and Portuguese language, etc. with the help of this fantastic language-learning app which is available in the app store and Google Play store.
It can give you many new skills and lessons very good English learning app, not just adults but kids can also use these apps. If you are brand new to learning a language and a non-native speaker you don't know any words in that language. Duolingo can be a very good place to start speaking and practicing.
for example, if you want to start picking up Ukraine and you don't know a single word in Ukrainian where you have to start and where you want to start you can definitely check out Duolingo going that time.
2. Coursera
It is one of the best education apps recommended by many web developers and developers who want online courses and to learn new languages because they are offering many higher quality courses with professional certificates offered by the top universities.
They issue a certificate which can be a bit pricey for the people but definitely worth it. There are many other ways as well that you can use and take advantage of this app.
3. Khan Academy
Khan Academy is basically a website where you can actually learn different things and their no fee to learn those things. These are some valuable skills so you have got stuff that you can offer to your kids or anyone if you are an adult you can definitely check out Khan Academy.
if you are adults who are considering finishing your education or you seek knowledge in online colleges, this Khan app is very good for you because it is totally free and you can learn a different kind of things just by the use of your laptop or your mobile phone sitting at your home freely.
4. Udacity
In adult learning apps udacity is a new and popular platform for new and experienced adult learners to provide online lessons paid or free. so people ask the question is it worth it? basically, udacity is a video-based learning platform it's specialized in tech education and many other categories of that tech education.
Basically, this platform also gives a nano degree. A nano degree is basically a collection of courses and projects in a certain discipline for example there is a data engineer Nano degree and data modeling as well cloud data warehouses are also available on this website.
5. Ted 
Ted is also a very good video learning platform and you have to select a category regarding your interest and bases and what kind of development you want to make in yourself and develop new skills accordingly.
So, this basically develops your communication skills and your educational skills are the very same time and ted english speaker provide ted talks to learn more about any categories that user want.
6. Skillshare
Skillshare is a perfect app for learners. Basically, when you are using YouTube there are many ads with distract you with the president of time every 5 minutes or 6 minutes an ad is a displayed on the screen which can distract the youth from their personal goal because this is one thing that many of the YouTube users face but this thing is not there in skill share with a very good thing about this mobile app.
7. Headspace 
If you are a person who's trying to know something about meditation or trying to put up a step in meditation then Headspace is a very good start and initial step for you guys because it will tell you how to meditate and give you a timetable which you have to follow for better results.
If you are struggling and do not know how to meditate or the specific position for meditation if you are confused in that this app will definitely give you a go and help you with that as well.
8. Elevate
This best app is also very good for brain training when it comes to brain training definitely use the Elevate app It is divided into three categories reading writing and speaking and if you are struggling with mathematics as well it can give you math games that are going to exercise your brain and going to shop your brain rapidly for anybody that is a very good initial step if you want to have a brain Olympic and exercise something mentally you can definitely use this app.
9. Photo math
It is an online app that is going to take the online test according to your mathematics skills and any other photos editing skills that you know that you are very good at so it is a very good testing app because it gives you six times for any writing test that they're going to offer to you regarding the experience of yours and the requirements.
10. Lumosity
Many other people obviously ask that does this app really works each game that this app is offering that is going to challenge your different mental skills such as focus quickness and problem-solving once you are done with the one game the app automatically gives you the feedback which is required for you to analyze your mistakes and improve yourself for the next game and make yourself better when you come back and come back strong.
11. Quizlet
If you are a student, you don't memorize the whole subject and the things that you've learned in your academic time and you forget the questions and the answers which you know are important for you to memorize then you can definitely use this because it gives you a very good chance to make flashcards about different subjects and the question answers that you want to answer.
12. Solo learn
If you are a person who is very much interested in learning to code and knows that all these things are very much important for him to grow as an academic quarter and if you want to develop extraordinary skills in coding then you can definitely learn these things on a solo app through fun quizzes and games and it will improve your recording skills as well.
13. Rosetta stone
If you are struggling and learning a new language and you want to learn a new language every time affairs that we are living well important to learn a new language. It can help you grow confidence and you will be able to talk to new people and learn new things about this world at very short time.
14. Udemy
Udemy is also a very good online learning platform that provides free courses and paid courses as well. which is going to provide you with many online courses but it would cause some amount of money which is definitely worth it if you want to learn new courses and new skills millions of courses are provided in this platform and app.
15. Babbel
If you want to go some who wants to learn the French language referred me then you can definitely check out this app it has three steps beginning and intermediate and advanced and it will change with the Passage of time as long as you are changing your hard work in that app if you were getting better at the student then the difficulty level in the sap will also change.
16. Grammarly
Grammarly is one of the most well-recognized apps if you are a person who has work in writing and typing is very important and you have to write a lot in your daily life then you can definitely check out Grammarly. you are a person who makes very much grammatical mistakes and spelling mistakes. you can definitely install this app on your mobile phone or on your laptop device as well to have that accuracy that is required for any professional writer.
17. Brilliant
Brilliant is also a very good app but the subscription right is very high and it is very costly if you are a new beginner, the free trial of 10 days can definitely give a view and a division about the service that either you want to use it or not but it also provides many good courses, to begin with.
18. Future Learn
Quality learning is the basic need of the world right now no matter where you are no matter from where you have started you have to make a world go to stand tall and this world and you have to learn new things and new ideas.
if you want to survive in this world Future Learn app is a very good initial start it gives you short courses programs and degrees.
19. Code academy
It is a free easy-to-use app that is going to give you high-quality courses It often claims that there is no instructor support an unlimited sense of community is there to guide you for counseling or for any kind of job replacement or placement.
20. Edx
It is a basic platform in which you can get the causes of MIT Howard and all the top universities and if you are very eager to learn something really worth it that is going to help you in the future you can definitely check out this app.
21. Master class
Master glass is of course system in which you can get yourself educated by the best teachers In the industry It is not just a very good platform because they do a good job starting off from scratch they just start with very basic words man and woman to be etc. So you are not going to be overwhelmed if you start learning with this app very first day, they have gradual processing that's gonna ease you  through the different levels of your language learning but slowly by the passive of time
22. The great courses
Many of the University in all over the world provide the great courses app to learn something new and many of the universities are also sponsored by the Great Courses app because it is a highly and widely welcomed platform for adults and teenagers no matter what you want to learn you can learn in this app.
23. Lynda.com
Lynda.com is a very good platform if you want to learn something about the web development sites and to increase your web development skills and gives you a huge edge and you go way beyond your limits if you are losing any interest in academics then you can definitely go and check out this website because it is totally free and it will give you the amazing skill set to make up a living.
24. Memrise
Remembrance is a very good learning app if you are a new beginner and want to learn something new when it comes to learning a new language In The very beginning this app is very useful and it is free for a trial but by the passive time if you want to get the subscription it will charge some amount but it is definitely worth it if you want to learn something new about the languages.
25. Blinkist
If you are a person who lives to read books and wants to get the summaries in a blink of an eye then Blinkist is a very good free app because it is going to give you millions for some reason 10 to 15 minutes and you again watch those summaries and here those summaries rather than reading the whole book
Conclusion
In conclusion, we say that seeking knowledge in these best learning apps for adults is a great way for us to learn everything.
The 25 apps we mentioned above are the top best apps for adults who want to increase their knowledge, and skills and stay up-to-date with the latest tools for education.
It is now possible for adults to learn in any place they want as a student and on any mobile devices they install for free. These apps are best for all students, kids, and adults as well.