10 Benefits Of Online Learning For Elementary Students
Last Updated on October 2, 2023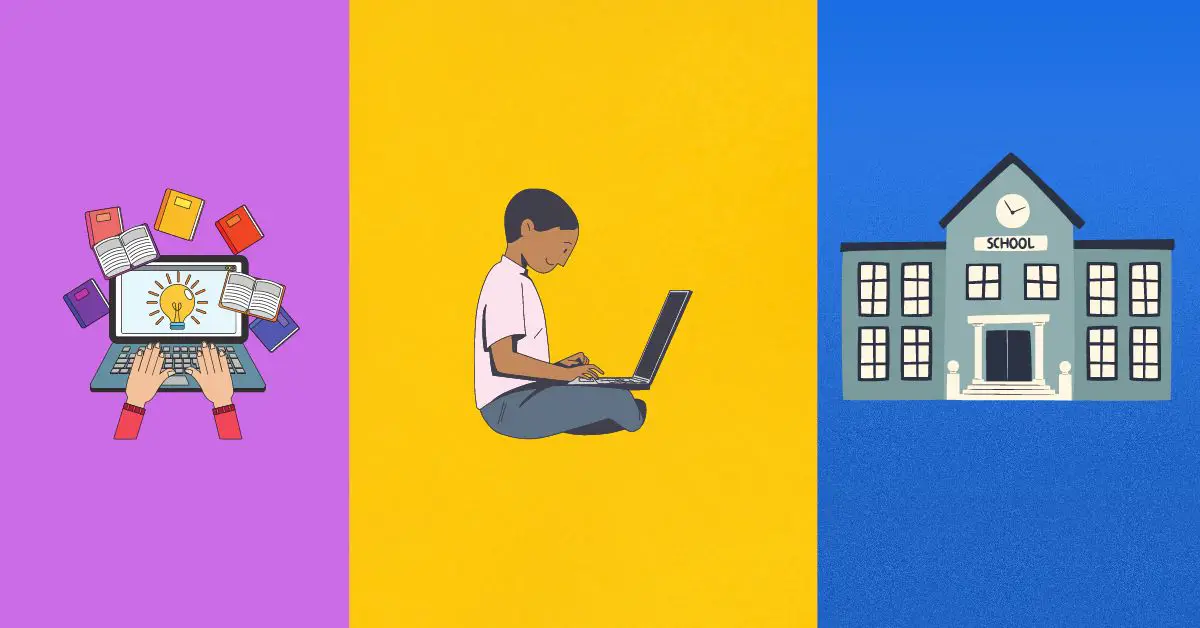 In the current situation, online learning has become popular because of the rise of the recent pandemic that affects the human being all over the world, and nowadays it has happened that most of universities and colleges conduct classes online and spend a lot of money on online teaching. In this article, we cover the topic benefits of online learning for elementary students and give you the benefits and infographic that make you smart.
There are many benefits of online learning that can provide online learners much better than face-to-face, especially for elementary students, because students feel comfortable and take admitted to those institutions that provide online education.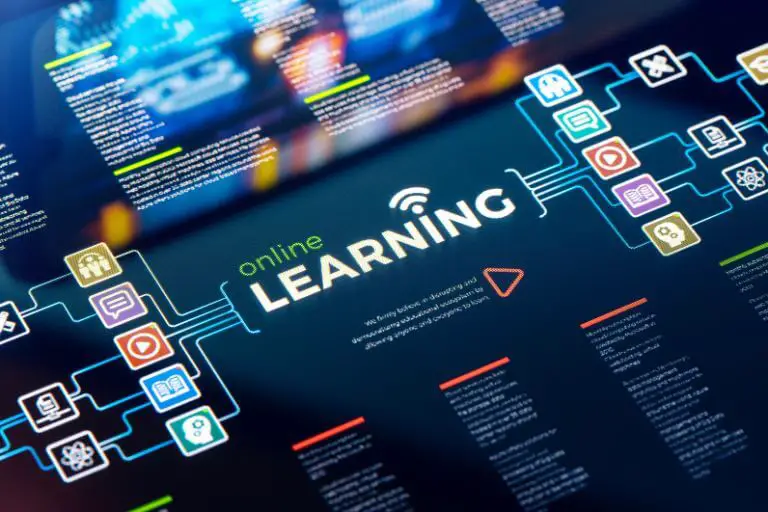 But without the internet, you never access Online classes because the internet allows learners to use the internet to access multimedia like videos, audio, texts, pictures, and animations. 
Definition of online learning?
Online learning is the modern approach to education with the internet and digital technologies to give learning material like online courses etc. to the students. It gives you the knowledge without going to school anywhere everywhere. 
There are many online platforms that give you online learning but these are the most popular:
Google Classroom

Zoom

Microsoft Teams for Education

Blackboard

Canvas etc
Is Online Learning Convenient?
According to the researcher, the majority of participants (63%) agree that online learning is very convenient. This shows that the convenience of online learning motivates it to grow in popularity.  (4%) of participants disagreed with this statement. See In the infographic:
Benefits of Online Learning for Students 
1. Access anywhere everywhere
Students can access their coursework and course materials from any place with an internet connection, virtual learning offers the benefit of accessibility everywhere. 
Students who may not have access to typical learning environments, such as those who live miles away or have medical problems that prevent them from physically attending school, may particularly benefit from this.  
If you are K-12 students in an online school, online classes are very beneficial for you. Even many teachers prefer to teach online because the classroom environment can be more flexible and accommodating to individual student needs. 
By embracing online learning, both students and teachers enjoy a more flexible and more personalized learning experience.
2. Enhanced student engagement
Student interest in learning is essential because when students are interested in any subject, they spend complete time on those subjects and easily pass the subjects with good grades. so, online learning biggest benefit is that students engage with their studies, and their motivation level also increases. 
It has been seen that it is very difficult for teachers to teach the K-12 students or the high school students compared to the other large-class students, so it is very important to teach such students with a strategy that enhances the students engagement. That's why online classes are the best source of enhancing student engagement.
3. Reduced travel time and related stress
In virtual classes,  students and teachers learn and teach through the virtual classroom which can reduce travel time. Many students journeys are very long and they pay a lot of costs for traveling home to school and school to home. Thats why remote learning is nothing less than a blessing. This also reduces the stress associated with traveling to school, such as traffic congestion, bad weather, transportation delays, etc.
In a traditional classroom, students make many absences that affect their academic performance in the classroom. This is the major cause of students not liking traditional education. 
4. Increased parental involvement in their child's education
Every parent wants to know what their children progress in school. Parents ask their teachers and their friends also about their overall progress, this is a traditional school where parents cannot monitor their childs progress.
But with online learning platforms, parents have the benefit that they involve in their child education.
Online learning platforms also offer tools that make it easier for parents and teachers to communicate.
These online learning tools can include messaging systems, progress reports, and interactive parent-teacher meetings. 
5. Better preparation for future online learning opportunities
Preparing for any subject or test is very difficult in school because many physical classes in school only teach their students and students prepare their lessons in academic or at home.
But online learning gives students free time for future learning opportunities and achieving academic success online in any school, college, or university, as well as in life.
As many universities and students are comfortable with online learning platforms and tools because they know remote learning is increasingly important for success in the modern world.
6. Develop self-discipline and time-management skills
To Develop students self-discipline, especially in elementary school, online is the better choice. Online classes are much better and now there are an infinite number of online courses for free on the education website. And the millions of paid courses offered by universities, colleges, or online elementary school, are available on their websites.
Having good time management skills is essential for success in many areas of life because this skill can also reduce stress and anxiety by providing a sense of control over and schedule.
7. Enhanced critical thinking and problem-solving skills
Learning any skill is the major source that develops critical thinking. If you want to learn skills and solve problems, online courses, and learning platforms are the best way to help you develop critical thinking and solve your problem. But keep in mind, critical thinking is the 1st way to make you a problem-solving person. 
Moreover, Many tools give you automated grading and provide instant feedback to help you learn. 
Online courses also require independent research and analysis, which can help you think critically and evaluate information from various sources. 
8. Improved study habits and academic performance
Study habits have only 2 words but in these 2 words there are many hidden benefits that will make you a topper and you can easily get good grades, especially in academic performance.
Consider an elementary student who struggles with time management and staying organized.
They can work at their own pace and give the necessary time to totally absorb the material with online learning. This can lead to improved study habits, such as setting aside specific times each day for coursework and using digital tools to stay organized and on track.
9. Special Education(Online learning)
Many universities offer special education to their students. Special education means students who cannot attend school because of any disability or other special needs. 
Moreover, A student with hearing loss do not listen to their words in face to face classes but online they see captions to read any thing. Thats why we recommend an online learning environment for those students who are not normal.
10. Reduced costs 
Many parents cannot pay the fees of their children in good schools and buy expensive textbooks etc because many schools are very expensive.
So, a student who takes classes online may not need to purchase expensive textbooks, as digital versions of these materials are often provided free of charge. For Online learners, they can save a big amount of money on things like tuition, textbooks, transportation, and housing.
For those students who are not normal students and require special needs, many schools give special education programs free of cost. This is the best benefit for such students.
Conclusion 
In conclusion, we can say that online learning has many benefits for elementary students. The benefit of online classes have become more popular during the pandemic and are likely to continue in the future.
It provides access anywhere everywhere, Enhanced student engagement, Reduces travel time and related stress, Increased parental involvement in their child's education, Better preparation for future online learning opportunities, develops self-discipline and time-management skills helps in critical thinking and problem-solving skills, Improves study habits and academic performance, Special Education, and Reduced costs.
What benefits of online learning have you experienced as an elementary student or a parent/guardian of an elementary student?
And also tell us how you liked our article.