How To Improve Teaching skills – 21 Best Tips ever
Last Updated on September 30, 2023
Teaching is one of the noblest professions in the world that requires continuous learning and development to improve teaching skills.
You can rewrite the future of the upcoming generation and even the future can be rewritten with the profession of teaching because you directly interact with the youth and can give direction to the young ones and toddlers who don't know anything about life and are burning their midnight oil just to make an impact in this society.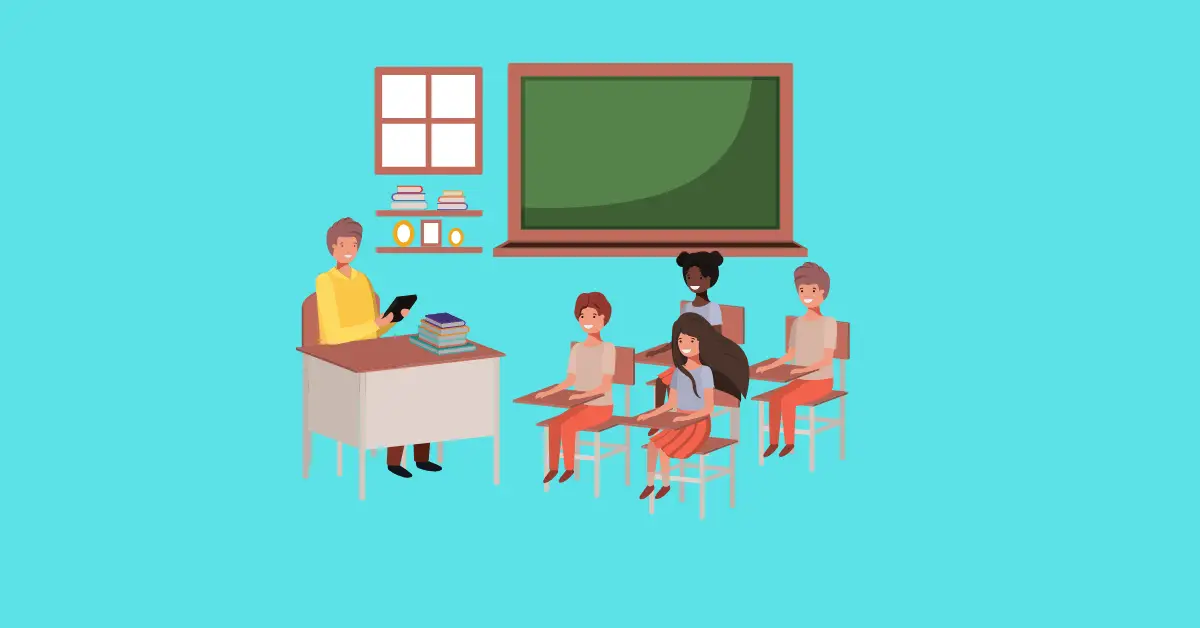 Any profession needs some skills and teaching skills are very important in this profession as well because teaching works on professional development. In this article, we will cover the best-proven tips that you can use to enhance your experience and improve your teaching skills.
Best Tips Ever to Improve Teaching Skills
1. Have a Vision
When you want to teach and you are giving lectures to the students have a vision in your mind of why you are doing this and the most important thing is that let the students know what is in your mind and that's why you are working in this particular field.
2. Understanding
The first step for a teacher is to understand the student and get to know what the student is feeling like and what are the basic requirements of the student and what thing that is bothering him in his subject or his personal life as well because understanding becomes the most important tool to improve teaching skills.
3. Hard work
Hard work is required in any field but it requires much more in the teaching profession because teaching strategy skill is very much important and you have to be a student yourself because you will be learning everything along with your student.
4. Motivating
You have to work like a coach for your students and active learning is also very important teaching techniques can become very handy and if your students don't have the basic needs then you have to build those skills and needs in them. This motivation technique works in online teaching.
5. Communication skills
Communication skills are very important in this profession to improve teaching skills because the word commune itself means to share your learning method is very important in them. After all, you have to make sure that your student enjoys every bit of it.
6. Handling failures
Handling failures is also a very important tip teaching tip because you have to make different strategies especially if you are working In this profession and teaching practice is also very important you have to accept that the learning process is a part of the process.
7. Classroom management
Classroom Management is also very important for any teacher because if there is law in order in the class the teacher can work with peace of mind and become an effective teacher excellence is achievement your students are cooperative and want to listen to you what you are saying this is one of the most effective teaching method and teaching skill.
8. Controlling your nerves
The workload could easily get on your nerves especially if you are a new person who is in this profession because you're learning skills will not be as much as those of Old teachers and experienced teachers effective teaching does not mean that you are scoring A in every subject but are you making the students tougher for their professional life.
9. Have a unique teaching style
We already know that everybody is different everybody has a different perspective of things you have to build different teaching resources and at the very same time, student engagement is very important because if you want to improve teaching skills and be a better teacher and a good teacher you have to make sure that you are unique in the eyes of the students.
10. Ask the experienced teachers
As a teacher, if you are new and you don't have any guidelines or experience you should have the knowledge and the courage to ask experienced teachers and get the student feedback at the same time what are the things that you need to improve as a teacher.
11. Analyze your mistakes
There are going to be some moments in which you are going to crumble and you are not going to live up to your expectations of yours and things will not go in your favor and you will get frustrated at times so include learning experience and teaching ability of yours should be to the best of it limits to analyze your self.
12. Bear criticism
At times you are going to get frustrated and people are going to criticize you because of the strategies that you are going to make but you have to be very productive in your approach that these things will happen.
13. Give feedback to the students
By giving feedback to the student you will have strong communication and a strong connection with your students that is unrecoverable and uncheckable at the same time because the relationships are made by communicating and giving positive criticism to each other at the very same time.
14. Used technology
We all are living in the 21st century and at this particular time you should use technology like YouTube and Facebook and develop that kind of habit to post your online lectures It can be very handy at the time of Lockdown and when people are suffering from COVID-19.
15. Provide notes
Reading books can become a very lengthy and hectic thing for students at this particular time because when life is so fast and people don't have time to prepare for their examination your notes can become very handy because they are handmade notes and will be easy to memorize.
16. Teamwork to improve teaching skills
Build up a strong connection with your batchmates and your colleagues at the same time because they will become very handy at the time of prices when you need some tools to get out of trouble your team can divide the task that has been assigned to you by the insurance of your school and college your team can become an asset at that particular point.
17. Let go of your ego
When you are in the juniors at times you grow any go that is going to bother you all the way possible because it will never let you go with yourself and things will drift away from your grasp and he won't see the odds that you are going to face in your life because the ego is the data's enemy of a teacher.
18. Make money secondary
Money is the most vital part of a human being's life because it is the basic fuel that is going to run your life all the way but at times this money can bring very much evil in your head and let go of your principles at the very same time so you have to control your emotions and make money a tool to live life not to exploit your life.
19. Don't compare yourself with other teachers
Will you even beans have that kind of a density to compare yourself with others that what is going on in the school and what are the other teachers doing how much money they are making What kind of a lifestyle they own these things can become very problematic at the very same time for a new beginner. This is the best tips we advise you to improve teaching skills.
20. Point out the mistakes of your students
Nobody's perfect in this world and nobody is 100% in every or any field that he is going to adopt in his life same goes with the students as well if the student makes up a mistake or is going to make up a mistake you have to point it out in a nice way and in a very gentle way that son you have to work on this.
21. Keep learning to improve teaching skills
As a teacher, it is also very important for you to be with all learning by the passion of time because knowledge is changing rapidly time you need to keep a check and balance between the things that are being changed.
Conclusion
To conclude we can say that teachers should implement these tips to improve teaching skills becuase teaching is the most important profession that one can adopt in his life and can earn a huge amount of living at the very same time but at the very same time, it is a huge responsibility on a teacher's shoulder that he has to cultivate the students.